Casino Junkets

  & Charter Tours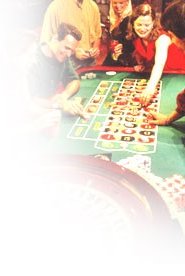 Saint Louis, Mo - Kansas City, Mo - Springfield, Mo - Springfield, IL - Peoria, IL

Phone: (636) 928-8130

© Copyright 2010 AlliedCasinoJunkets.com.  All Rights Reservered

"COMPLEMENTARY TRIPS FOR QUALIFIED PLAYERS"

Allied Casino Junkets has 20 years in the business! We organize trips to some of the best casinos in the world, Regularly hosting trips from St Louis Missouri, Kansas City Missouri, Springfield Missouri, Springfield Illinois & Peoria Illinois or Anywhere in the country. A casino representative will travel with you to ensure that things run smoothly on our charter flights.

"WE"LL BOOK YOUR INDIVIDUAL TRIP AND HONOR ANY OFFERS SENT FROM HARRAHS"

Have a direct mail offer from a Harrah's property? We're licensed Harrahs Casino Marketing Reps, We'll take care of the reservations for you. Harrah's direct mails all of their players, While our representatives will focus directly on you!

If you received an offer from any Harrahs Entertainment owned property in Las Vegas, Laughlin, Reno/Tahoe, Atlantic City or New Orleans we'll book it for you. We'll include all special events, free play, tournaments, shows, etc in your reservation. Keep in mind since we block seats and offer additional flights that Harrahs does not direct market, This means we may have seats available for you even when the casino does not.

"EXCLUSIVE CHARTER FLIGHTS"

When we book you on our charter flights rest assure we'll be handling your trip from start to finish. Including your flight & hotel accommodations and provides the transportation from/to the destination airport. Since Allied Casino Junkets own their own limousine & charter bus company in St Louis, Our St. Louis patrons will receive round trip departure airport transportation as well. Once reserved you will receive an itinerary with flight times, instructions, information for the trip and luggage tags. Most charters we'll even move the bags straight to your room and offer express check in with your rooms waiting!!

Call Us Anytime (636) 928-8130

UPCOMING TRIPS

St Louis - Atlantic City

Aug 4 - Aug 7

St Louis - Laughlin

Sept 1 - Sept 5

St Louis - New Orleans

Sept 9 - Sept 13

Springfield, Mo - Laughlin

Aug 19 - Aug 23

Kansas City, Mo - Laughlin

Sept 5 - Sept 9